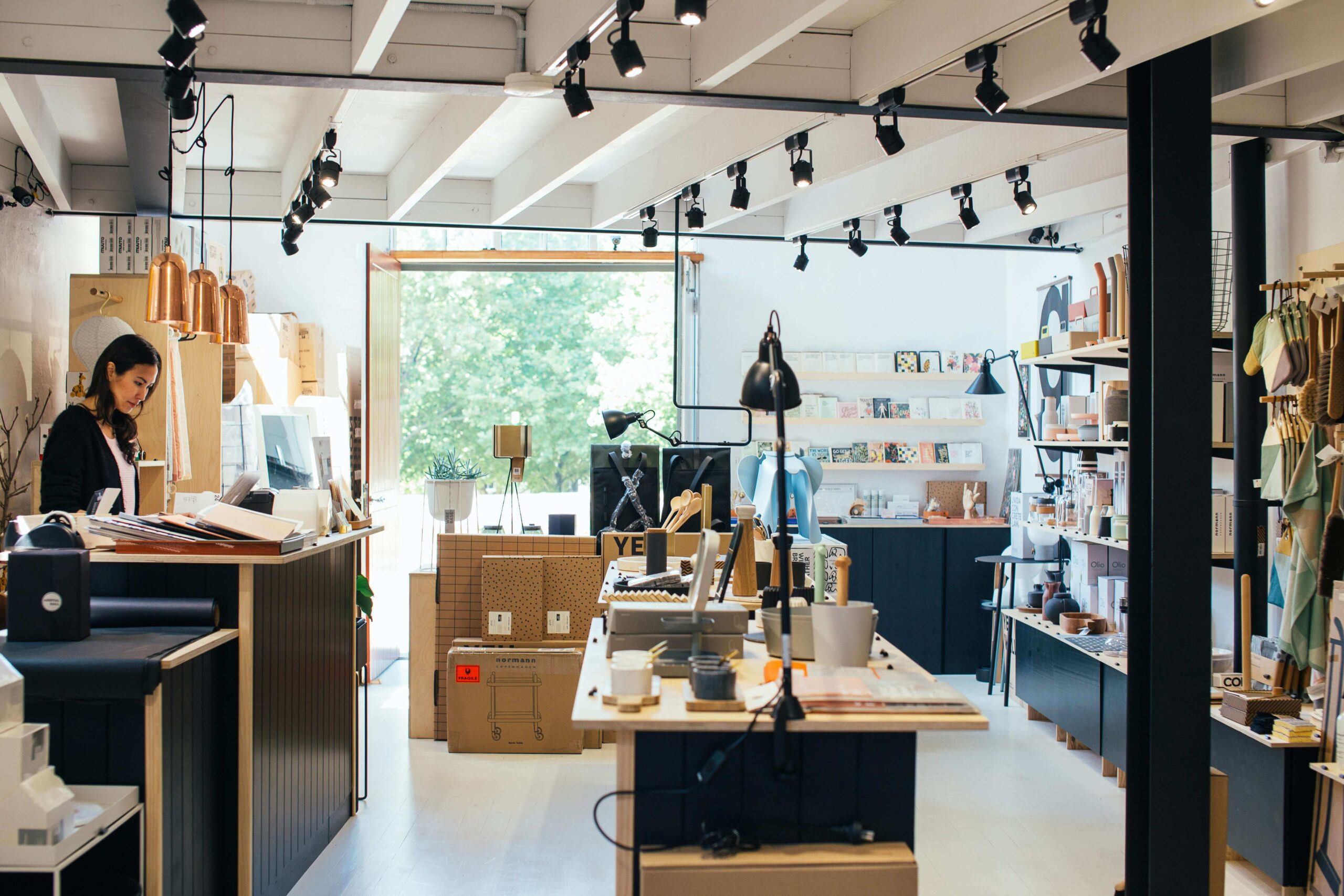 Top Business Ideas To Start During And Even After Pandemic
The coronavirus outbreak has not just got the changes to the routine like using the masks and sanitizers but it badly affected the global economy on the large scale. To relive is such a hard situation is the blooming low-cost business or on-demand delivery apps. The world is combating badly recent and upcoming economic changes due to this pandemic effect. Many businesses get affected and some even lost their jobs but there is a ray of hope in way of the
low-cost business ideas becoming an exciting opportunity to contemplate a business idea for the future. If you are one of the millions who lose their job, then take a look at the mentioned working ideas to get back your life on track that might lose the grip due to the current situation.
1. Online Reseller –
Online business gets a boom in the pandemic, so, if you feel connected to any service to offer online then starting the work as the online reseller will be a great idea. You need to devote a lot of time and effort to resale business and get updated with the fashion or trends of your associated business. It is an effective idea to start as eh side business and if suited then change to your full-time work. There are many resale websites available where you can get your profile created and start working today.
2. Online Teacher and Tutor –
Due to pandemics, kids have to study from home and so this will be a great idea to get your career back on track by opting for an online teacher. As many students are studying from their place so the demand of having skilled tutors has increased and the chance for you as well if interested in similar job responsibility.
3. Digital Marketing –
No business is successful without marketing. It is a world of digitalization and so getting success to your business using digital marketing is believed to be key to success. If you are a creative person, then go for the digital marketing services provider as your career option. Your innovative strategies and methods make help in growing the businesses, attracting new customers, and keeping the interests of the existing customers. Go ahead with your passion and find the needs and interests of the customers without paying anything extra and establish your marketing career.
4. Online Bookkeeping and Accounting –
This pandemic makes us learn most of the things to be done online and the most famous among them is getting bookkeeping services. If you are a bookkeeper or an accountant then don't think you are out of a job until everything goes normal as you can work on your own. Make the best use of technology and offer payroll services that help people with tax preparation, and guide them with customized bookkeeping advice they wanted.
5. Medical Courier Services –
This covid situation makes us understand the true value of the medical system and hence the dependency on the medical facilities increases. So, if you are out of the job or looking for additional money then just need a vehicle and the management skills in a way to start your very own medical courier service. You can take the bookings for the
medicines and get done the medical delivery. The health industry is expanding and so this is a sign that your job will be stable. So, start your business today and when successful then can add more people with you to extend your services.
6. Application Developer –
If you are one with hands-on technology and updated with the latest trends and technology, then having a sturdy career in app development is waiting for you. Dependency over mobile phones, iPads, laptops is increasing rapidly. A person only gets entertained with these gadgets but gets the necessary items while sitting at home with the ease of mobile apps. That makes the need of hours to have more mobile apps and also a mobile app developer to create them.
7. Transcription Services – 
One with the skills of better typing with concentration having the career option as the transcription service provider on the flexibility of working on your schedule. Medical transcription services are required to have voice recognition for getting dictation from healthcare providers. You can either take this as your full-time work or in starting take at freelancing work and if the comfortable switch to a full-time worker. You will receive a good amount for the job and earn extra money.
8. Freelance Marketing Copywriter –
No marketing is called complete with efficient copywriting. For marketing the business you are required with the written materials as well. So, you can start the job as a copywriter whereas your job responsibilities you have to be familiar with content marketing so that make the business website grow with the valuable content and information of the brand. If you are having a marketing background and have skills with writing then being a freelance copywriter is the right option waiting for you. It will enhance the ratings of the website and give you chance to earn something extra.
9. Translation Service –
Another industry that gets a boom in work is translation services. Many studies said that even the translations services were not in a very good state in 2020, but in 2021, it shows a rapid increase or demand in industries. The Internet has become the idea to break the boundaries and establish businesses in other countries as well. A thing that came in a way to complete growth is the language bar and here comes the need for translation services. You can opt for the translation services from the companies for document translation, website information translation in the required languages and gets a healthy sum of money in exchange.
10. Website Building And Graphic Designing –
As discussed in the above points, today the need of the world is only the internet. It is not an idea to just communicate but do businesses not just locally but globally. To run a business successfully, you need a website to interact with a customer or sell your products or deliveries. If you are a graphic designer or your technical skills are strong then you can opt for a career and offer web designing services. Along with making the website look good, make it prominently reach the right customers to leave an impact on the website development services. So, offering complete packages will not only be helpful for the business to get work done professionally but also good for you not looking for work now and then.
11. Real Estate Agent –
Housing market navigating is an overwhelming experience for many people. When you work as a real estate agent, then you will make people guide with suitable properties that can be their dream home or the ever wanted business as per the budget. In many places, when you pass an exam after taking classes for a few months, you will receive a certificate that allows you to work with any real estate agency.
12. Food Trucks –
There is one industry that doesn't see a fall even during a pandemic and that is none other than the food industry. Now, due to situations around the world, indoor dining is limited in many locations, so you can try your luck with the food truck business. Food trucks are available in different shapes and sizes and are used for serving many cuisines and dishes. You can take the cuisine you wanted to serve the culinary passions to the clients. This is what you are doing for your passion and so start or later join the group of people having the same interests. The best part is it is like running your restaurant with an additional benefit that is mobility.
13. Pet Handling Services –
Almost every family owns a pet today. When the families go out of town or to countries they wanted a person to handle their pets and give them the comfort they are getting at home. You can start offering pet sitting services and watch the pets of the clients. Your job responsibilities will include looking after the pets, feeding them, playing with them, giving them water, take them out for a walk. In short, you have to spend time with them as their family was doing.
14. Drop Shipping –
Many businesses are serving online to their clients but they don't store well onsite. So, for their shipping operation, they always need a third party to fulfill the orders for their eCommerce sites. So, you can be their third party or work as a wholesale retailer or run the warehouse to store that product and make them deliver later. You are required to have minimal inventory and tools for making the business operational and it is a great startup if you have a spare space that is of no use.
15. Personal Trainers –
Now, as the pandemic is there so you are not allowed to go to the gym for fitness training. This is one business that gets a new rise, especially during pandemics. At that time, the requirement of having fitness and wellness businesses gets a rise. If you are having the skills or if you are an exercise expert, then you can guide with the right training of fitness while sitting at home.
Conclusion –
It has now become a trend and a necessity for the rise of some small businesses in today's time. If you are a skilled, trained, or experienced service provider then can opt for any of the above-mentioned services and give a new start to your fading down career or also opt for this as an addition to your already earning business or job. So, make up your mind and start today and step ahead towards your passion so that you will satisfy your inner soul and earn extra income at the same time.